Become a


Certified Educational Leader in Louisiana
Louisiana Educational Leadership Certification
School leadership play a critical role in setting a positive tone for their schools. It's your opportunity to impact students on a much broader scale and to make a difference in public education.
iteach offers a state-approved route to earning a Louisiana Educational Leadership Certificate.
The iteach program is designed to prepare you for a successful career as a school administrator. Louisiana allows experienced teachers who have a master's degree to pursue educational leadership certification.
Complete the form to get more information about the program.
What iteach Principal Program Completers
Have to Say
"I loved [iteach] because a lot of my courses were online, but if I needed assistance, there was always interaction, and I could reach out anytime and get help. I felt very supported by iteach, which was very
Angie Campbell Pulido
iteach Principal Certification
Program completer
The Road to Educational Leadership Certification is Simple
Apply

Enroll

Coursework

Field Experience & Testing
Coursework
Training with iteach begins immediately upon enrollment. You can complete the following online, competency-based courses at your own pace (any time, any where).
Field Experience & Testing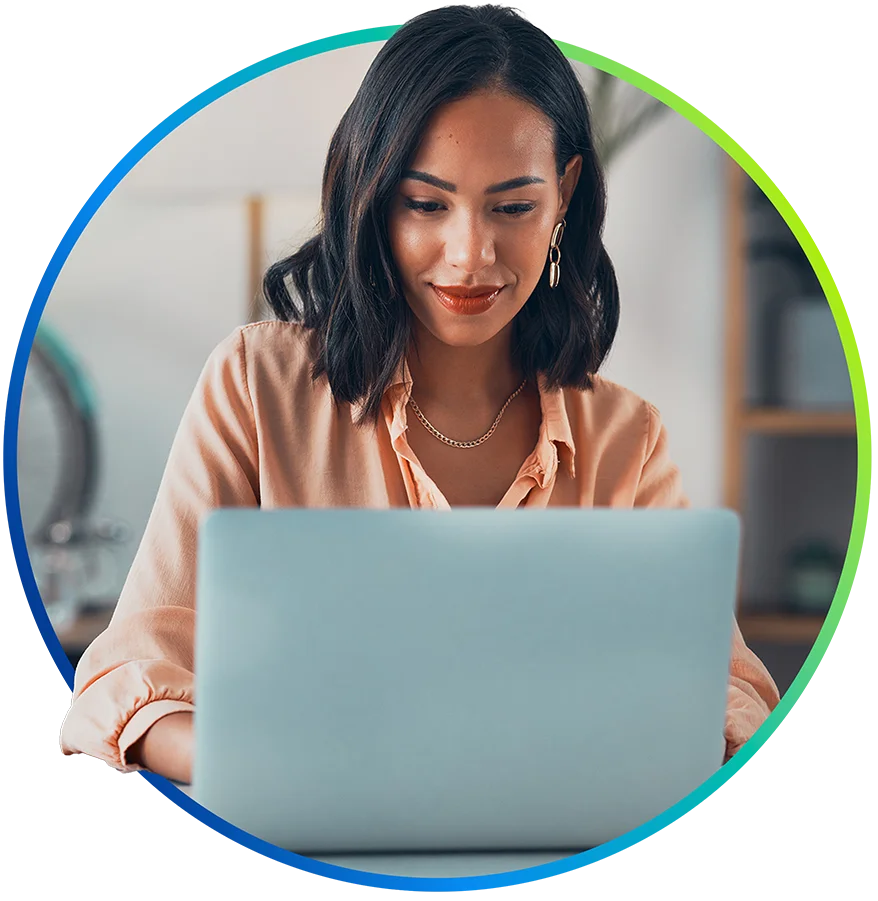 Complete the online application form
Mail supplemental admissions materials to the iteach office
Mail all application materials to:

iteach Texas
ATTN: Principal Certification
P.O. Box 1626
Denton, Texas 76202
Once you have applied and submitted the required admission documents, you may enroll in the program. You are immediately provided access to your first online course.
iteach offers nine online instructional courses that are designed to prepare you to be an excellent leader. The courses are self-paced; you can login to complete them at any time, from anywhere.
The courses are written by experienced education experts and are designed to be leader-friendly and practical. Each course is taken in sequence; you cannot begin your next course until your current one is complete.
Segment I / Summer I – 135 Contact Hours
IPAC 1001 – Critical Issues in Education
IPAC 1002 – Human Resources, Leadership and Management
IPAC 1003 – Educational Politics and Legal Policy
Segment II / School Year I – 150 Contact Hours
IPAC 2000 – Field Experience
IPAC 1004 – Curriculum Design and Practice
IPAC 1005 – The Principal as an Instructional Leader
Segment III / Summer II – 90 Contact Hours
IPAC 1006 – The Role of Professional Development in Education
IPAC 1007 – Education Finance and Budgeting
IPAC 1008 – Comprehensive Review (Optional)
Field Experience
In order to begin the Field Experience requirement, you must be enrolled in the program and have completed Segment I of the courses.
During Segment II, the Field Experience segment of the program, the candidate will serve as a campus leader with the administrative responsibilities equivalent to those of an Assistant Educational Leader or job shadow an administrator to acquire the needed hours.
The candidate will utilize the knowledge and skills acquired during Segment I to plan residency experiences in conjunction with his or her iteach residency supervisor and placement campus leadership. During the Field Experience, candidates will also develop a portfolio and an educational leadership development plan.
Each candidate's residency will be broken down into the following components:
15% Night/Weekend Extracurricular Activities
33% Summer Duties
52% School Day Activities
School Leaders Licensure Assessment
Requirements for Program Admission
You must be currently employed as a teacher or currently employed as a principal or vice principal, in a full-time position, at an approved school.
You must hold a valid Louisiana Standard Teaching Certificate and have two years of documented, creditable teaching in an approved/recognized school, as shown in the candidate's Louisiana service record.
Hold a bachelor's degree and master's degree from a regionally accredited college or university.
Have a GPA of at least 3.00 in a master's program.
Provide a writing sample responding to this prompt: "I believe I can assist our schools in meeting future challenges by…" This must be included in your application packet and is an important part of the application process. The response will be evaluated for grammar and content.
Have a personal e-mail account and access to a personal (not school) computer.
Add iteach.net to your contacts list.
Demonstrate professionalism during all written correspondence and oral communication with iteach.
Review of Certification Standing
iteach will review your Lousiana Department of Education account and take the following into consideration when evaluating for admission:
Previous Educator Preparation Program participation

Certification testing record

Multiple test attempts will be reviewed
Admission is not guaranteed nor automatically granted.
Apply and take the first step to becoming a principal. 
Once accepted, pay $425, and you can immediately begin taking your first course.
Coursework Fee: $3,500 Though is an accrued balance you are responsible for in the amount of $500.00 for each course in which you are enrolled.
Field Experience Fee: $1,000
Instructional Renewal Fee
If you do not complete the instructional courses within the 12-month time frame, you must pay an instructional renewal fee of $400.00. If continuation is approved, you will be given six additional months to complete your coursework.
Program Renewal Fee
If you do not complete all program requirements during your Field Experience, you will be subject to a Program Renewal Fee of $2200.00 for an additional Field Experience placement.
Payment Options
You will be making monthly payments, $500.00/month, as you progress through the Principal Certification Program.
You will not receive access to PAIL 1001 until you have submitted personal payment information and started making payments towards your instructional fee.
All program fees are non-refundable.
Additional Fees Not Covered by iteach:
Probationary Certificate Application Fee $52.00
TExES Principal Examination (cost per exam) $200.00
Standard Certificate Application Fee $77.00
Frequently Asked Questions
You may apply at any time; iteach does not have any application deadlines.
It is your responsibility to request that your transcripts be sent to iteach. We do not request transcripts on your behalf. If you already have official transcripts, you may mail them directly to iteach. Send transcripts to:
iteach
P.O. Box 1626
Denton, Texas 76202
Mail your transcripts and other application materials to:
iteach 
P.O. Box 1626
Denton, Texas 76202
The total program cost is $5,000.
$500; you can begin the iteach Texas program with a $75 Evaluation Fee and a $425 Program Access Fee.
After the upfront cost, there are two payment fees remaining:  The Instructional Coursework Fee, $3500.00 and Field Experience Fee, $1000.00.
You will make monthly payments as your progress through the program.
No, iteach is not an institution of higher education. Therefore, the program does not qualify for financial aid.
You must complete your instructional coursework within twelve months.  Your Field Experience takes place over 2 semesters. The whole iteach program is designed to be completed within two school years.